Message from our 2021 President
Welcome to our Leading for Wellbeing Key Services Framework (KSF) for 2022, designed to raise the awareness of our leaders on the importance of wellbeing in our lives.
As Riley's research has highlighted every year for nearly a decade now, only you can know what is reasonable for your long-term wellbeing, that this cannot be done for you from the outside and is too important to be in the control of others. It is important for all to understand, especially our new and aspiring leaders, that to be an effective leader we need to maintain a healthy balance of work and play.
The vision of CEWA Ltd is to create and support a Christ-centred community of engaged, healthy leaders that inspire all to actively live out our Gospel values. Christ regularly took time away from his work to pray, rest and reflect. Our KSF is designed to support all those who work in Catholic schools here in WA, especially those in leadership positions to realise this vision.
This is our second year operationalising our Leading for Wellbeing strategy and we believe our services and professional learning opportunities, many of them new initiatives that will provide great opportunities for you to develop a balance in your life and keeps you inspired.
We hope you can dip the toe into the calming waters of learning more about yourself and to become an even better leader now and into the future.
I commend our Leading for Wellbeing Key Services Framework and all that it offers.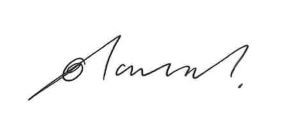 Mark Powell
President 2021
CPPA(WA)